As Augusta University's annual Alumni Weekend approaches, we're celebrating alumni entrepreneurs. Jasmine Garnett Friend, a 2013 graduate from the College of Allied Health Sciences, is the owner of Charlie Rose Company, a candle company that handcrafts signature all-natural soy products that are infused with natural and essential oils.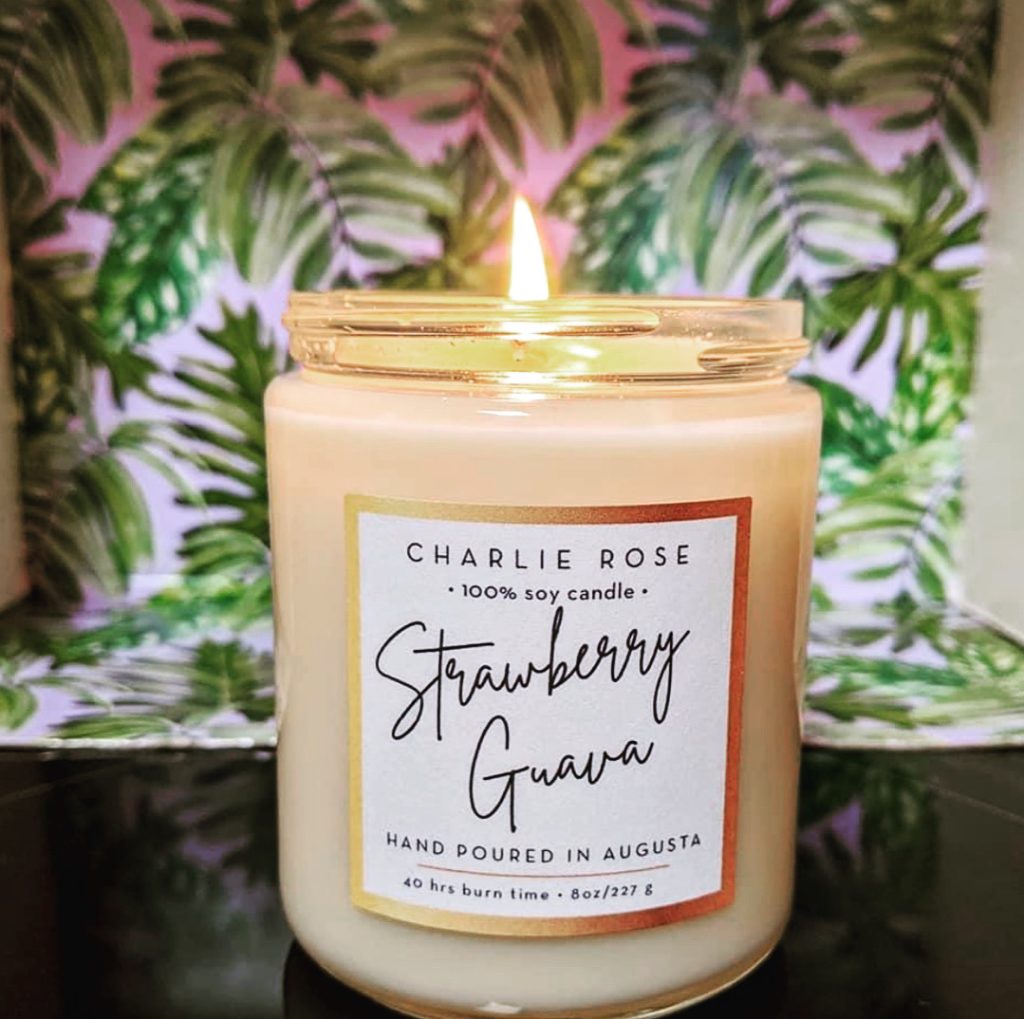 Tell us about your business.
The Charlie Rose Company was created in 2019 in hopes to develop a candle product that was more environmentally and consumer-friendly than the average product on today's market, while also being affordable. We are confident to say that all of our handcrafted products are made from ingredients that do not contain any harmful components that can be categorized as carcinogens, reproductive toxins, organ toxins or mutagens.
What struggles have you overcome while being an entrepreneur?
Throughout my entrepreneurial journey, I have faced many challenges. The greatest being that of balancing a full-time professional career coupled with serving as a full-time business owner.
What skill did you acquire while you were a student that prepared you to lead a business?
As I matriculated through the rigorous dental hygiene curriculum at Augusta University, I obtained many lifelong skills that I utilized each day such as time management, the importance of networking and communication and building my own self confidence. While gaining these lifelong skills, I also learned that failure will happen, but that does not mean that the goal cannot still be achieved. An alternative may be required.
What sets your business apart from others?
All of our products are handcrafted here in Augusta using all-natural and organic soy wax infused with natural and essential fragrance oils.
What is something surprising that people wouldn't guess about you?
In addition to serving as a health care provider and a candlemaker, I also co-own JJ Interior Styling, an interior design company based in Atlanta.
What advice do you have for current students?
My advice for current students is to first truly believe in all your dreams. If God gives you the vision, he also gives you the plan. You have to believe and work hard. Secondly, I will admit being an entrepreneur is not easy. It requires hard work, initiative, dedication, discipline and consistency. Most of all, be committed to achieving the goal.
Where can we go to learn more about your business?
Email Charlie Rose Company and follow us on Instagram and Facebook.