Composer Mark Swanson never imagined he would produce a dark comedy and musical inspired by two stories from Edgar Allan Poe.
"Honestly, I am not a big Edgar Allan Poe fan," Swanson said, laughing. "But my brother suggested that I read these two stories years ago when I was 19. I had my doubts, but I read the two pieces, which were How to Write a Blackwood Article and A Predicament, and I fell in love with those stories."
For years, Swanson dreamed of writing a musical based on these two humorous short stories with the central character, Signora Psyche Zenobia.
It wasn't until his first full-length musical, Misconception, took the stage in 2013 at the Capital Fringe Festival in Washington, D.C., that Swanson met Welsh playwright Alan Harris and his dream became a reality.
"When I was in Washington, D.C., at this festival, Alan came to see my work and I went to see his show and loved it," Swanson said. "So, we decided to do this project together, but he was in Wales during the writing process. Therefore, we used Skype to write this musical, A Scythe of Time. It was truly an international collaboration."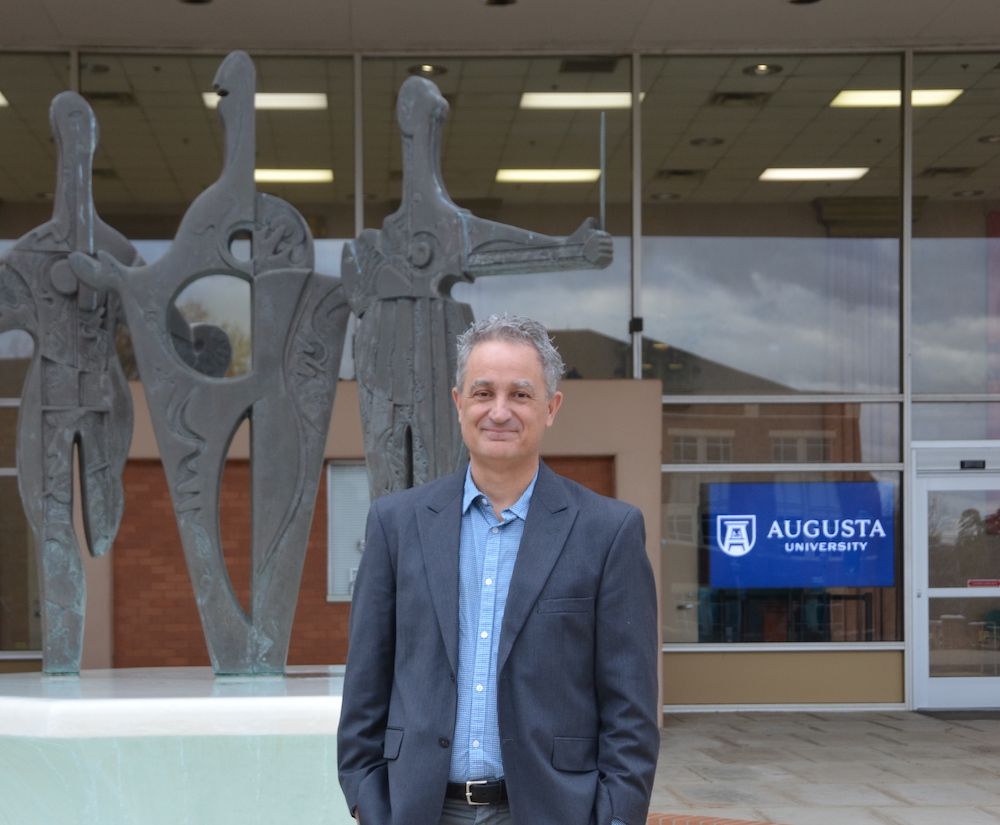 As part of Augusta University's Lyceum Series, A Scythe of Time will be presented Feb. 13-16 at the Maxwell Theatre on the Summerville Campus.
In A Scythe of Time, the audience is transported back to London in 1881, when the public couldn't get enough of the infamously sensational Blackwood Articles.
In the musical, the soulless newspaper publisher of the Blackwood Articles has begun to pay desperate writers to document the process of dying. However, the dark twist comes when the writers are asked to document their own suicides.
"These two stories are not the terror-type stories that Poe is known for. They are more the absurd stories," Swanson said. "In a nutshell, writers are trying to get their work published. They want to become famous, so this really bad editor, Mr. Blackwood, wants writers to get themselves into a predicament by hanging themselves, drowning themselves or choking on a chicken bone. Then, as they are passing over, he wants them to write about their sensations. It is completely absurd."
The narrator, Zenobia, is the editor of the struggling Bluebatch publication that is printed across town. She confronts the Blackwood Articles' publisher about his unethical yet popular articles.
"The result is a bizarre tale that shows us just how far one will go for fame and recognition," Swanson said. "There is no doubt, it's a dark comedy, but there are some really hilarious points in it. But I think it will appeal to people of all ages who enjoy going to the theater, who enjoy good music and who want to see a Tony-award nominated actress performing in Augusta."
Playing the role of Zenobia is actress and singer Lauren Worsham, who was nominated for a Tony for the role of Phoebe in A Gentleman's Guide to Love and Murder. She also played Olive in the first national tour of The 25th Annual Putnam County Spelling Bee. In addition, Worsham had a reoccurring role on multiple television episodes of The CW's Valor.
"We've been working so hard and we are so excited to get Lauren Worsham for the show," Swanson said, explaining that A Scythe of Time was originally performed at the New York Musical Festival in 2016. "When we submitted it to the New York Musical Festival, out of more than 200 entries, they took 13 shows and A Scythe of Time was one of them. So, we had our first off-Broadway festival run a few years ago and the response was extremely positive."
A 2016 review in The New York Times described A Scythe of Time as a "dark and delectable little comedy."
"A ghoulishly prankish satire set in Victorian London, it's the most fully realized of three productions I saw on Saturday at the New York Musical Festival," New York Times writer Laura Collins-Hughes stated, adding that A Scythe of Time was "a smart adaptation" that "doesn't insist on creeping us out."
When A Scythe of Time debuted in the June Havoc Theater in Manhattan, actress Lesli Margherita, who is best known for originating the role of Mrs. Wormwood in Matilda the Musical on Broadway, played the role of Zenobia.
"Lesli Margherita was fantastic, but she couldn't do the show this time in Augusta because she's performing in Emojiland," Swanson said. "So, I talked to some of my New York contacts and they said, 'Lauren Worsham would be prefect for this part.' And she's phenomenal. We are so happy to have her here."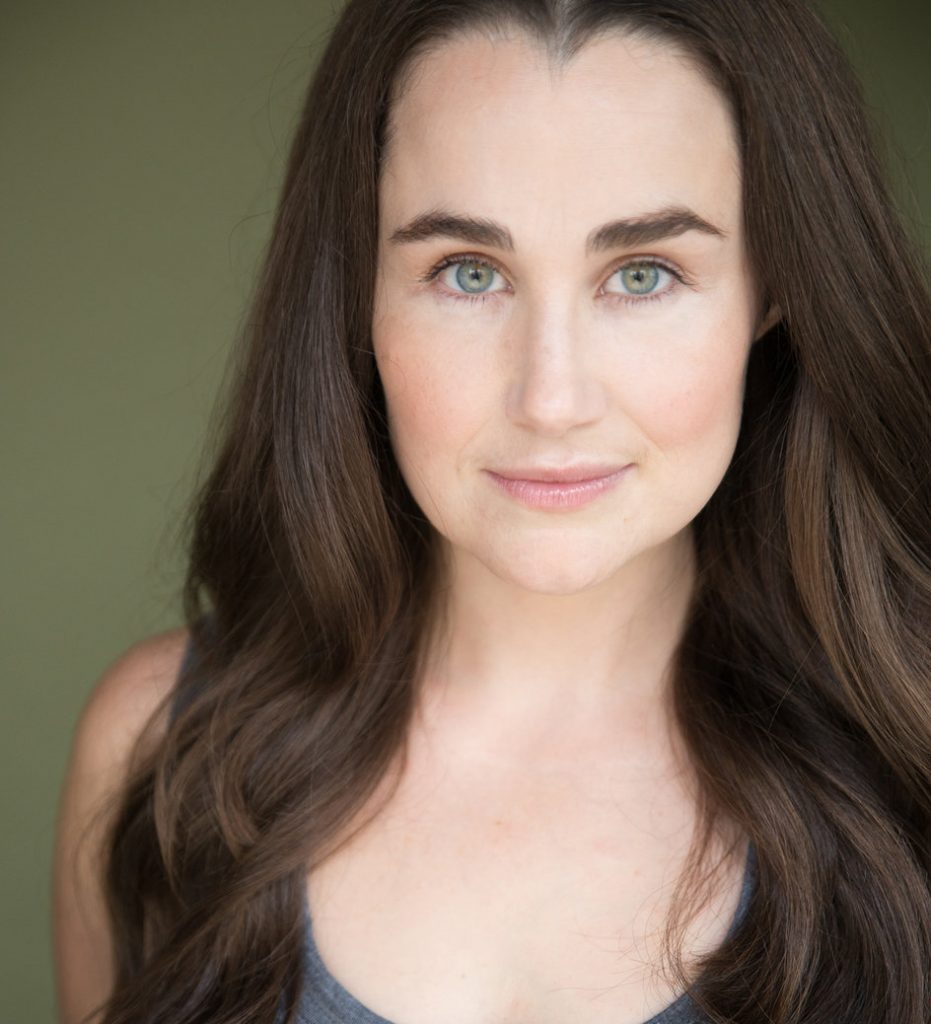 Augusta University lecturer Douglas Joiner is directing A Scythe of Time at the Maxwell Theatre and several Augusta University students are also involved in the production, Swanson said.
"Doug Joiner does an incredible job directing and he's built an unbelievable set," he said. "It's a really great show with a fun story about what limits people will go to for fame."
While Swanson said he thoroughly enjoyed premiering the show in New York, he can't wait to bring A Scythe of Time to the Maxwell Theatre.
"We had so many wonderful people in Augusta who supported us and our efforts," he said. "We raised about $60,000 for the production in New York. I can't tell you how many people really stepped up in this community and just donated so much. We really wanted to bring the show back to Augusta, so that those individuals who supported us, but couldn't make the trip to New York, could come see the show."
Ticket prices are below:
General public: $15
AU alumni: $12
Military and seniors (60+): $12
Students and children: $5
AU/EGSC faculty/staff: $5
AU/EGSC students with valid JagCard: Free
A Scythe of Time will be presented at 7:30 p.m. Feb. 13-15, and 3 p.m. Sunday, Feb. 16, at the Maxwell Theatre on the Summerville Campus of Augusta University.