A portion of Chafee Avenue between the Georgia War Veterans Nursing Home and the new AU Health ambulatory care clinic construction site will be closed Wednesday-Friday, Aug. 7-9, for utilities work on that project.
The closure will not affect entrance into the Georgia War Veterans Nursing Home, as those driveways fall outside of the planned barricades.
If you normally use Chafee Avenue on your commute, you may want to consider a different route. Since Moore Avenue runs parallel to Chafee, vehicle traffic from the north end of Chafee will be re-routed west on Parnell, south on Moore Avenue, then east on Curran Street back to Chafee and vice versa. The roadway will be closed between Lot 40 and Lot 49 on Chafee.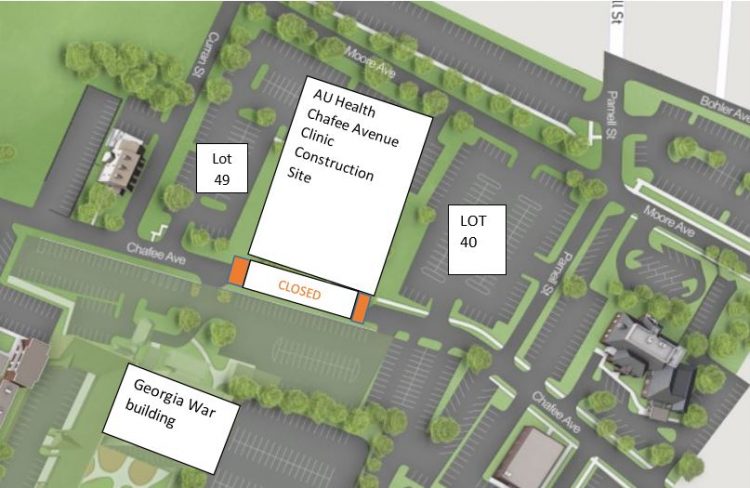 Construction of the 17,570-square-foot facility is expected to be finished in January 2020. The $5.5 million health care center will house specialists who treat infectious diseases and the Ryan White Program.
Moore Avenue will close Aug. 13-15 for utility work on the backside of the Chafee clinic.
For the latest news and information on campus construction, visit the new Pardon Our Progress page in Jagwire.