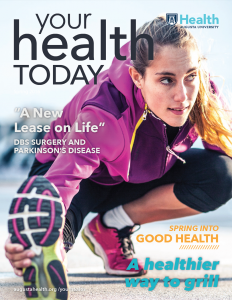 A stroll along the beautiful streets of Paris isn't the most likely place to spot an early symptom of Parkinson's disease, but for John Baker of Columbia, South  Carolina, that's exactly what happened.
During a family trip to the City of Lights, his sister-in-law noticed that his left arm wasn't swinging normally as it should while Baker was walking. Over the next few months, more symptoms showed up: a slight tremor in his left hand, a bent-over posture and balance issues affecting his walking, none of which was normal for the busy real estate developer who was accustomed to rushing from property to property.
Still, the diagnosis didn't come as a total surprise: Baker's father's business partner had experienced similar symptoms before he was diagnosed, but — "It was a tremendous relief," said Baker. "I finally knew what the problem was and how to address it so I could have a normal life."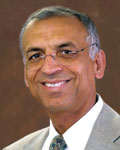 After the initial diagnosis, Baker was referred for a second opinion to Dr. Kapil Sethi at the Movement Disorders/Parkinson's Disease Center of Excellence at Augusta University Neuroscience Center. For Baker, there was never any question that he'd make the round-trip drive to Augusta for care at this center. "I did my research, and I heard good things about Dr. Sethi. And I kept hearing good things," he said. "I'm thankful Augusta is close enough to Columbia that I could make the trip."
Sethi began Baker on a medication regimen to help manage his symptoms, but cautioned him that the disease often outlives available drug therapies and that surgery might be in his future. No one likes the idea of surgery, but in 2013, when Sethi advised the then-57-year-old Baker that it was time, "Surgery is not for everyone, and certain people don't qualify. So I was glad I did. I felt blessed to know the doctors and nurses at Augusta and to have my health put into their hands."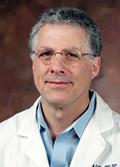 Neurosurgeon Dr. Cole Giller performed Baker's deep brain stimulation surgery in spring 2013, a two-step process that involves implantation of electrodes in specific brain areas causing the Parkinson's symptoms, then implantation of a pulse generator under the skin of the chest. During a follow-up visit, the pulse generator is programmed to deliver the proper dose of stimulation for the specific patient.
Today, Baker says his symptoms are 75 to 85 percent under control. He's still active and working, and when he sees Drs. Sethi and Giller, "I just give them a pat on the back and say, 'Thank you.' They're my partners in crime — they'd do anything to have those of us with this disease have a normal life. And I certainly have that now."
As the first center of excellence for Parkinson's disease in Georgia or South Carolina, Augusta University offers the latest treatment options, including deep brain stimulation surgery. To make an appointment, call 706-721-4581.