AUGUSTA, Ga. – Other than tobacco, alcohol is the most commonly used addictive substance in the United States, according to the National Institute on Alcohol Abuse and Alcoholism, and about 17.6 million people suffer from abuse or dependence. In recognition of Alcohol Awareness Month in April, health experts at Georgia Regents University want to remind you that excessive consumption endangers you and those around you.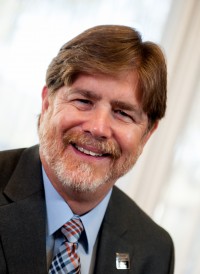 "Long-term alcohol use is harmful to every organ in your body, especially your brain. It can also damage your career, finances, emotional stability, and adversely impact your family, friends, and others," says Dr. William S. Jacobs, Chief of Addiction Medicine at GRU's Medical College of Georgia.
Alcoholism is a chronic, progressive, potentially fatal disease, and while some people may recover without help, many alcoholics need treatment," says Jacobs, who also serves as Medical Director of Bluff Plantation, a new addiction treatment facility in south Augusta affiliated with GRU.
Alcoholism has little to do with what kind of alcohol is consumed or whether someone is a daily drinker. It's characterized by a pathological desire for alcohol; the inability to control use and continued use despite adverse consequences. An alcoholic is frequently in the grasp of the powerful craving that can feel as strong as the need for food or water, he says.
Here are five signs that suggest someone could be struggling with alcohol:
1. High tolerance: A person often consumes greater and greater quantities of alcoholic beverages – possibly drinking more than peers and not showing obvious signs of intoxication.
2. Withdrawal symptoms: Anxiety; jumpiness; trembling; sweating, nausea, and vomiting; insomnia; depression; irritability; fatigue or loss of appetite; and headaches. These symptoms can progress to withdrawal seizures and be life-threatening. Drinking to relieve or avoid these withdrawal symptoms is an indicator.
3. Neglecting other activities: Spending less time on activities that used to be important because the use of alcohol is taking up more time, energy, and focus.
4. Continued use despite negative consequences: Perhaps you realize that your alcohol use is interfering with your ability to do your job, is damaging your marriage, making your problems worse, or causing health problems, but you continue to drink.
5. Desire or unsuccessful attempts to quit: Essentially, you've lost control over your drinking. Despite telling yourself that you wouldn't do it this time, you drink more than you intended. Furthermore, though you have a persistent desire to cut down or quit, your efforts are unsuccessful.
If you or someone you know is exhibiting the signs of alcohol addiction, there is help. Jacobs recommends that you talk to your doctor and/or seek professional counseling.
"Alcohol Use Disorders are equal opportunity diseases," he says. "People from all walks of life are affected, but with the appropriate treatment and care, lifelong recovery is possible."