Augusta University's Office of Diversity and Inclusion offered several new programs this year to advance diversity, equity and inclusion across the AU community. One of their new initiatives was the summer outreach experience for students from all levels and disciplines.
Precious Illonah, a senior Health Services student, was one of the first students selected to join.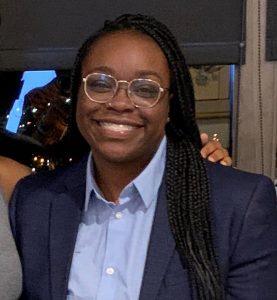 "Being an ODI scholar this summer was a great experience," she said. "I had the opportunity to work with Dr. Seretha Williams, from Pamplin College of Arts, Humanities, and Social Sciences, in creating a framework for a diversity, equity and inclusion-mandated module that focuses on gender identity and expression, racism and (dis)ability awareness for students as well as employees. This opportunity gave me some much-needed experience with conducting academic research and then compiling that into a cohesive body of work."
Illonah mentioned that due to our country's climate regarding social injustice and civil unrest, she felt encouraged to do something.
"I believe that diversity, equity and inclusion belong in every facet of our daily lives, and if these principles were pillars in everyone's life, maybe those lives lost to senseless violence based on their unchangeable differences would still be alive today. The news coverage of the deaths of Ahmaud Arbery, Breonna Taylor, George Floyd and countless others, along with the civil unrest that followed this summer, is what encouraged me to become a scholar with ODI.
"I thought whatever research conducted or project completed would have the ability to reshape a faculty member, staff or student's way of thinking when it comes to diversity, equity and inclusion."
Illonah has been heavily involved in Housing and Residence Life as a lead resident assistant, Campus Recreation as a building supervisor and a founding member of the African Student Association. Her goal is to become an epidemiologist, focusing on Black women's maternal health, health care inequality and LGBTQ+ youth clinical development.
Shelby Cofer, a second-year student registered nurse anesthetist, followed her passion and also chose to participate in the program this summer.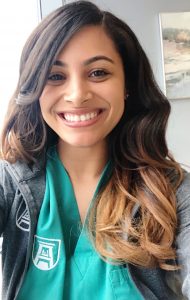 "I decided to become a scholar with ODI because I have always been passionate about diversity and inclusion," she said. "I come from a multicultural background, so embracing the beauty of diversity and the strength of inclusivity has always been a part of my life. I aspire to promote these values in my future profession and believe the ODI scholarship provides the perfect opportunity to begin this pursuit."
"I am very grateful for the mentorship provided by the Office of Diversity and Inclusion, the nursing anesthesia program faculty, College of Nursing staff and various other leaders in the AU community," Cofer said.
"My experience was amazing! I was able to connect with various mentors and people who are also passionate about these values. I also learned that promoting something you're passionate about isn't always easy," she said.
Coming from a biracial, military and multicultural background, Cofer recognized the value of diversity and strength of inclusivity at a young age. This cultural immersion taught her diversity makes society beautiful. She aspires to integrate diversity and cultural sensitivity training into the AU nursing anesthesia program.
Darsani Reddy, a second-year student at the Medical College of Georgia, and summer graduate Amanda Huels also participated in the program this summer.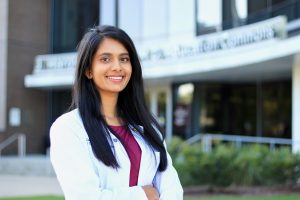 Reddy is following her passion to improve patient care by working toward a Lean Six Sigma yellow belt certification from the American Society for Quality, researching the role of love in medicine with Dr. Richard Sams, starting a chapter of the Institute for Healthcare Improvement Open School, and serving as a Women's Health Clinic coordinator. In the future, she hopes to pursue further training in internal medicine and has additional interests in cardiology, mitigating clinician burnout and physician advocacy.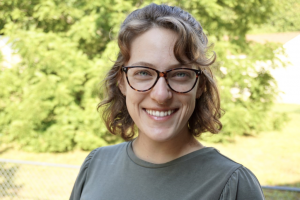 As a previous educator, Huels recognized the importance of creating a safe classroom culture that values and recognizes an individual's backgrounds. She is excited to develop a discussion-based curriculum to be combined with the current pre-licensure nursing curriculum to address topics regarding race and nursing history, implicit biases and the systemic racial and health disparities prevalent in health care.
Learn more about the opportunities from the Office of Diversity and Inclusion.