Tonya Dority, the cataloging and metadata librarian for Augusta University Libraries, will take part in this year's Minnesota Institute. This is the first time a librarian from Augusta University has been selected to participate.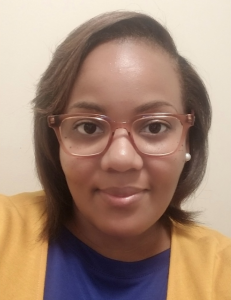 Begun in 1998 at the University of Minnesota Libraries, the Minnesota Institute is a biennial institute that focuses on the development of library leaders from diverse backgrounds. Participation in the institute is highly competitive and limited to only 30 participants each session.
Applicants must have no more than five years' experience in their professional careers and represent a traditionally underrepresented group. The goal of the institute is to cultivate leaders who are actively engaged in dismantling the "historically embedded systems of oppression and marginalization that are endemic in academia."
Having previously worked in a staff position at Reese Library, Dority began her faculty librarian position in September 2021. Since then, she has made strides in cultivating a more inclusive culture and has demonstrated her leadership potential. Dority's research interests include diversity, equity and inclusion in cataloging; cataloging ethics; and librarian education. She plans to improve the Augusta University Libraries local catalog by addressing outdated subject headings, removing offensive terminology and incorporating more inclusive language.
"It is a tremendous honor to be included in this prestigious institute," said Brad Warren, Augusta University's dean of libraries. "Tonya's expertise in cataloging is a critical area to develop leaders from diverse perspectives as it directly affects how information is categorized, classified and discovered. I am so proud of Tonya and know that what she learns will only be exceeded by the bright future she has here at Augusta!"
Many noted professionals have graduated from the Minnesota Institute, including former presidents of the American Library Association and the Association of College and Research Libraries. This year, the program runs from July 18-20 and is followed by two bimonthly one-hour virtual sessions in August and September, for a total of four virtual sessions.
"It is a privilege to have been selected for this program," said Dority. "I am certain that what I will learn at Minnesota will aid me in creating change in my current role and ultimately throughout our profession."
Dority has a bachelor's degree in history from Clark Atlanta University and a master's degree in library and information science from Simmons College.